Acer OLED and QLED Google TV lineup announced India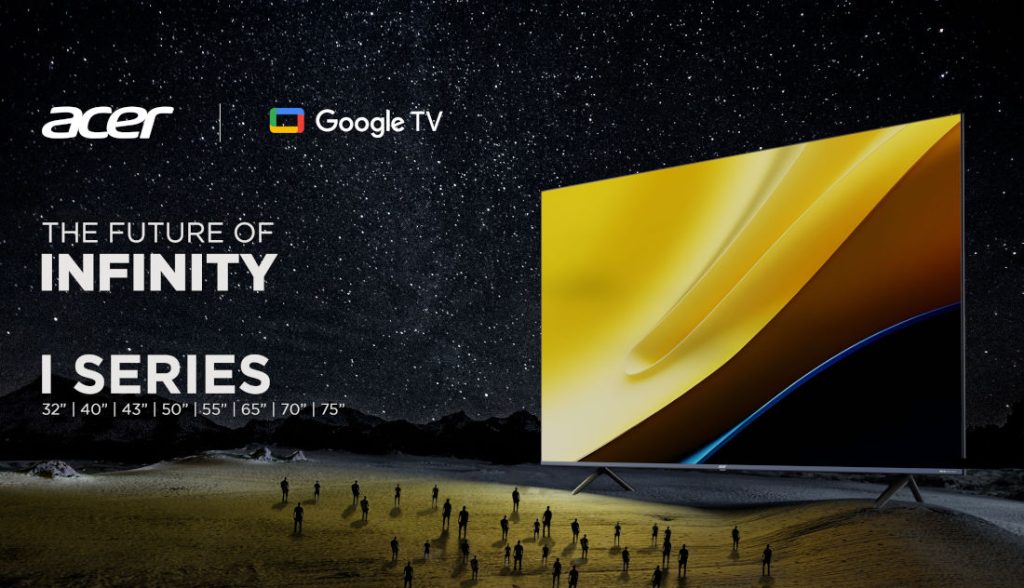 Indkal Technologies has introduced new Acer TV with Google at an event in New Delhi. This includes flagship O series 55-inch and 65-inch OLED TVs with 60W quad speakers , V series QLED TVs, New I series models, that join last year's models and G series.
The V series QLED model will also be available in 32-inch entry QLED variant along with the regular 43-inch, 50-inch, and 55-inch variants.
The new I and G series models will come with MEMC, Dolby Atmos and Vision, and UHD Upscaling. The 32-inch and 40-inch I series models will come a large 16 GB internal storage, which are not yet seen in these sizes in any other brand, said the company.
The I series will come with 30W speakers in 32 and 40-inch models and 36-watt and 40-watt speakers in UHD models in sizes 43-inch, 50-inch, 55 inch, 65 inch and 75 inch.
The H series range will come with a 76-watt speaker system with improved bass and treble. The QLEDs W+ series 55 and 65-inch models feature unique Anti-Glare Display, Wallpaper Design, Aural Sound, Dolby Vision, ALLM, MEMC and Motion Sensors.
The entire new Google TV range from Acer will come with dual-band Wi-Fi and 2-way Bluetooth 5.0, along with HDMI 2.1 ports and USB 3.0, and Dolby Atmos in all UHD models across all six series.
Availability
The Acer I series TVs will be available from June 6th with other models to follow.