WhatsApp rolls out Silence Unknown Callers Privacy Checkup partners with Anushka Sharma
WhatsApp, the popular messaging platform, has introduced new privacy features to emphasize the importance of private messaging.
In a recent study conducted by YouGov on behalf of WhatsApp, it was found that private messages hold significant power, with 73% of women worldwide and 68% of women in India stating that they would feel comfortable sharing their struggles if approached privately by a friend.
Creating Safe Spaces: Partnering with Anushka Sharma
WhatsApp said that it strongly believes in providing a safe environment for communication among family and friends. To encourage women to connect with each other privately, the company has collaborated with renowned actor Anushka Sharma.
Together, they have launched a unique initiative in Delhi's malls, where mirrored messages are displayed in women's restrooms.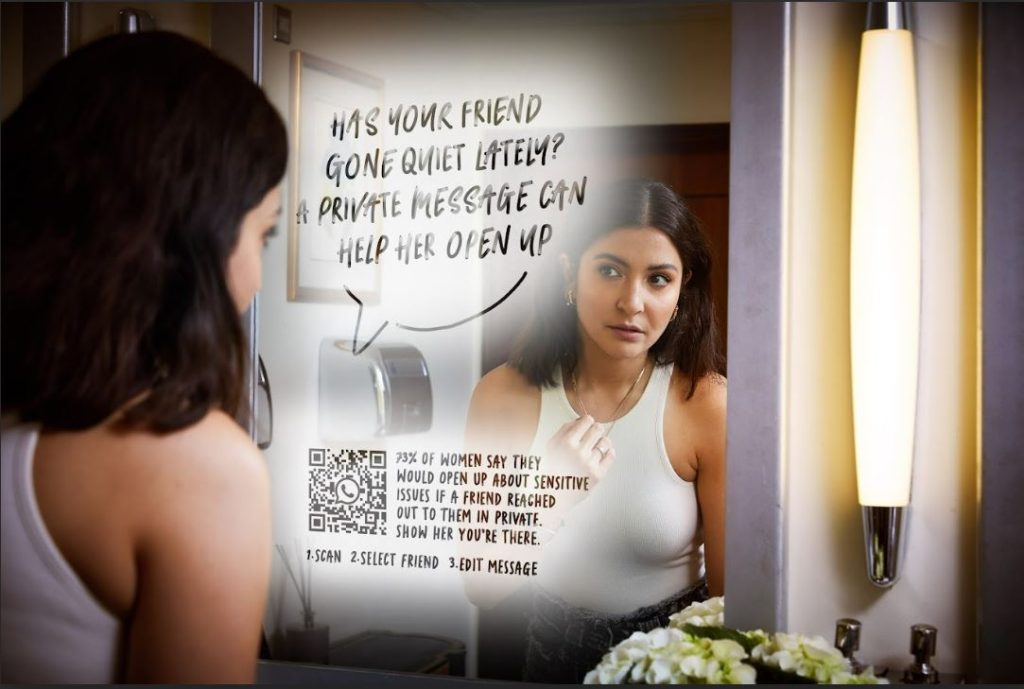 Triggered Messages and Disappearing Messages: A Delicate Approach
As part of this initiative, restroom mirrors display messages triggered by motion, along with a QR code. These messages urge women to reach out to each other through private WhatsApp conversations. Once the message has served its purpose, it vanishes completely, similar to the Disappearing Messages feature on WhatsApp.
Silence Unknown Callers: Enhanced Call Privacy
Coinciding with these updates, Mark Zuckerberg, the CEO of WhatsApp's parent company, has announced a new privacy feature called "Silence Unknown Callers." This feature assists in filtering out spam, scams, and calls from unknown sources, giving users greater control over their phone calls.
Privacy Checkup: Simplified Privacy Settings
Additionally, WhatsApp is rolling out a user-friendly feature called "Privacy Checkup." This step-by-step guide helps users navigate and customize their privacy settings effectively. It ensures that individuals can choose the appropriate level of protection based on their preferences, all conveniently located in one place.
Availability
All these features will roll out starting this week.
Announcing the updates, WhatsApp posted;
We recognize the significance of securing private communication as individuals require a trusted space to connect with others. Our aim is to spread this message globally through innovative approaches that highlight the importance of safeguarding privacy.
From this week onward, we urge everyone to engage in secure check-ins with their loved ones through private messaging, ensuring that friends and family have a secure environment to