Seagate Ultra Touch HDD up to 5TB of capacity eco friendly design launched in India
Seagate has launched the new Seagate Ultra Touch HDD in India, prioritizing sustainability. This external backup storage drive is made from 30% post-consumer recycled materials and has 100% recyclable packaging.
The Ultra Touch HDD features a sleek design inspired by nature, with soft tones. It is available in cloud white and pebble grey colors, adding a touch of nature to your workstation. The HDD comes in three storage options: 2TB, 4TB, and 5TB.
It has USB-C connectivity and is compatible with Windows PCs, Macs, and Chromebooks, making it universally usable across different operating systems.
The lightweight design of the Ultra Touch HDD makes it easy to carry to work, school, or while traveling. Additionally, it offers a complimentary 6-Month Mylio Photos subscription and 6-Month Dropbox Backup Plan. It also includes a three-year limited warranty and Rescue Data Recovery Services to protect against data loss.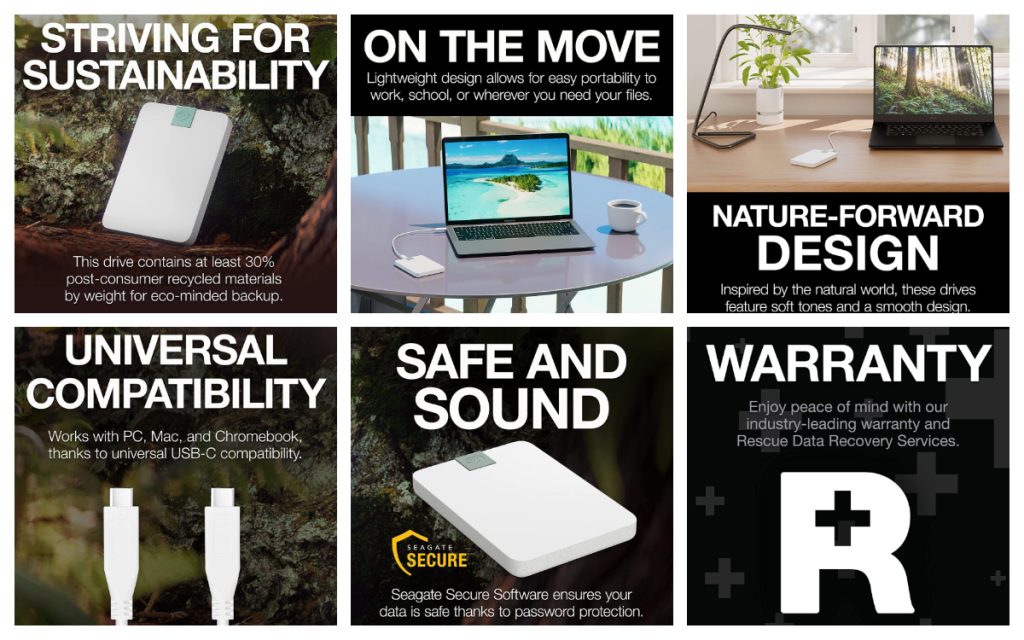 Quick specifications: Seagate Ultra Touch HDD
Capacity: 2TB/4TB/5TB
Compatible with most Windows, macOS and Chrome OS
19.69-inch (50 cm) USB-C cable
6-Month Mylio Photos subscription
6-Month Dropbox Backup Plan
Downloadable Toolkit software
Rescue Data Recovery Services
Dimensions (L x W x D): 4.54in × 3.15in × 0.52in
Weight: 168g
Pricing and availability
The Ultra Touch HDDs are available in various capacities and are priced as follows:
The latest Seagate Ultra Touch HDDs are now obtainable for purchase on Amazon.in and Seagate's official website. These external storage drives come in two color options: Pebble Grey and Cloud White.